Securities class actions in the USA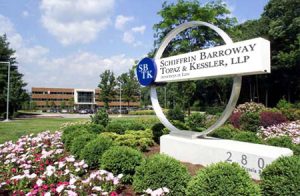 In 2008 iAbogado became associate with the US law firm Kessler Topaz Meltzer & Check, LLP (KTMC) for Spain. KTMC is one of the world's foremost advocates in protecting the public against corporate fraud and other wrongdoing. Their lawyers regularly take on the foremost defense attorneys in class actions around the globe and have recovered millions of dollars for their clients.
iAbogado assist Spanish investors to recover their investment and indemnities, whether through courts or out of courts. We may assist our clients to join class actions before courts in the USA.
Please do not hesitate to contact us for any further information.