Sponsorship Opportunities
iAbogado.com receives an average of 300,000 visits per month (581,000 page views/month, according to Google Analytics) from Internet users which are potentially interested in legal information and services.
You can advertise in our website using sponsorship banners of different sizes.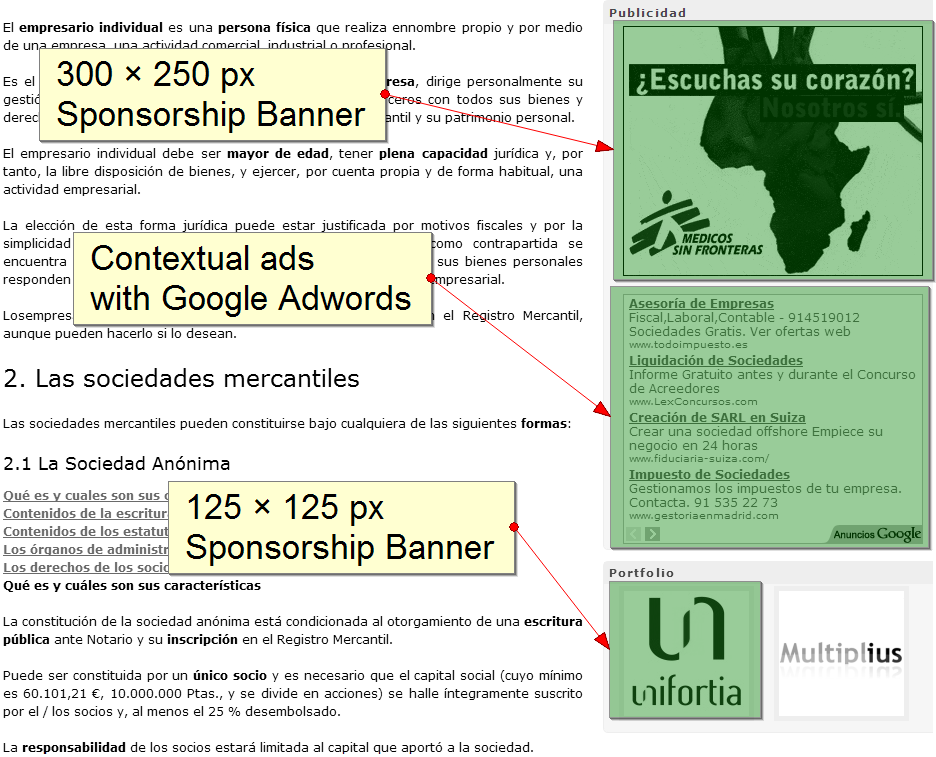 Our Advertising Fees
Our basic advertising fees in iAbogado.com are as follows:
| | |
| --- | --- |
| 125í—125 px Sponsorship Banner | € 125 /month |
| 300í—250 px Sponsorship Banner | € 150 /month |
| Exclusive sponsorship of our e-mail newsletter | € 150 /issue |
VAT (18%) not included.
Contact us now to buy advertising space in iAbogado.
Contextual Advertising with Google Adwords
Google's site targeting tool lets you bid on having your advertisement run exclusively on iAbogado or other specific websites.
How do you actually set up site targeting for iAbogado? Please follow these instructions:
Log in to your AdWords account
Go to your Campaign Summary page
Just below the "All Campaigns" headline you'll see "Create a new campaign" with the new option of site-targeted. Click on it.
Follow the sign-up wizard to create the campaign.